E. L. Kirchner: Auction start at € 600.000
Twice unique
Munich, 29 April, 2013, (kk) – "The German art market had to wait quite some time for this", says Robert Ketterer about Ernst Ludwig Kirchner's masterpiece with painting on both sides. He continues: "Works like this are usually sold in London and New York, if they appear on the market at all". On 8 June the exceptional work will be called up in Munich with an estimate of € 600.000-800.000.
Ernst Ludwig Kirchner
Zwei mit Katzen spielende Mädchen, 1907, 56 x 57 cm (22 x 22.5 in) and Frauen- und Männerkopf, 1924/26, 51 x 50,5 cm (20 x 19.8 in), oil on canvas (painted on both sides). Provenance: acquired right from estate of previous owner.
Estimate: € 600.000-800.000
A sensational result of € 1.740.000 was achieved by Ernst Ludwig Kirchner's 1906 oil painting "Kinderköpfchen" in the Ketterer autumn auction in 2010. Similar to that one, in "Zwei mit Katze spielende Mädchen" the inspiration from his great idols Vincent van Gogh, Edvard Munch and the French Impressionists can be clearly observed. The easy but yet precise style, with every stroke of the brush in its perfect position, requires tremendous concentration, as later corrections are impossible. However, a slight tendency towards larger color fields is already hinted at. In this work Kirchner made an important step in the development of "Brücke" Expressionism. Once more his role as precursor becomes obvious, who went far beyond the Impressionists' approach with the dynamization of the image area, attaining a greatness of interpretation that made his oeuvre so unique.

Due to an encounter with the art of Italian Futurists, Kirchner's style changed and became much "harder". Eventually, he made his big city pictures, which would become incunabulas of Expressionism. Only as of 1917 after he had moved to Frauenkirch near Davos he began making calmer illustrations of rural life. In the end he made works such as the double portrait "Frauen- und Männerkopf" from 1924/26 on the other side of this work's canvas. It is convincing for both the artist's handling of color fields as well as the strong and exactly placed color chords.

Next to this unique work, the range of offerings in both auctions of Modern Art and Post War 1945/Contemporary Art comprises works from Andy Warhol to Paul Klee and Gabriele Münter all the way to Zao Wou-Ki (please find further details in the press release from 11 April, 2013).

Preview:
May 13/14, Ketterer Kunst Am Holstenwall 5 20355 Hamburg*
May 17/18, Galerie Barbara von Stechow Feldbergstr. 28 60323 Frankfurt*
May 21-23, Ketterer Kunst Malkastenstr. 11 40211 Düsseldorf*
May 25-31, Ketterer Kunst Fasanenstr. 70 10719 Berlin*
June 01-07, Ketterer Kunst Joseph-Wild-Str. 18 81829 Munich**
* selected works ** all works

Auction on June 8 in Munich
as of 2 p.m. Modern Art
as of 4 p.m. Post War / Contemporary Art

Since it was founded in 1954, Ketterer Kunst has been firmly established in the front ranks of auction houses dealing in art and rare books, with its headquarters in Munich and a branch in Hamburg. Gallery rooms in Berlin as well as representatives in Heidelberg, Düsseldorf and Modena (Italy) have contributed substantially to the company's success. In addition, exhibitions, special theme and charity auctions as well as online auctions are regular events at Ketterer Kunst.
| Press inquiries: | Customer inquiries: |
| --- | --- |
| Ketterer Kunst | Ketterer Kunst |
| Joseph-Wild-Str. 18 | Joseph-Wild-Str. 18 |
| 81829 Munich | 81829 Munich |
| Michaela Derra M.A. | |
| Phone:+49-(0)89-55244-152 | Phone:+49-(0)89-55244-0 |
| Fax: +49-(0)89-55244-177 | Fax: +49-(0)89-55244-177 |
| e-mail: m.derra@kettererkunst.de | e-mail: info@kettererkunst.com |
Contact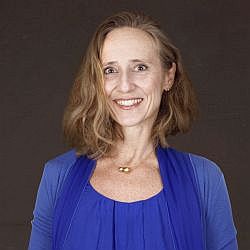 Michaela Derra, M.A.
Ketterer Kunst GmbH & Co. KG
z. Hd. Michaela Derra
Joseph-Wild-Str. 18
81829 Munich
Tel.: +49 89 55 244 152
m.derra@kettererkunst.de
Archiv