Auction 464, Rare Books, Manuscripts, Autographs, Decorative Prints
The Book of the Hour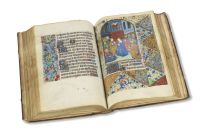 Latin Book of Hours
Maître de l'Échevinage de Rouen, around 1470
Estimate: € 40.000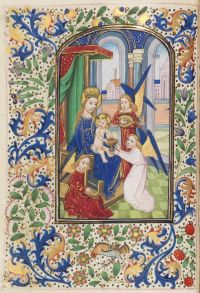 Latin Book of Hours
Workshop Vrelant, Brügge, ca.1460
Estimate: € 30.000
Hamburg, 25 April 2018 (kk) –

Even God uses cellphones, as nowadays calls to hours prayers sometimes come through apps. Book lovers, however, appreciate what original medieval Books of Hours have to offer. In the auction of

Rare Books

at Ketterer Kunst in Hamburg four of these splendid manuscripts will be called up on 28 May.

Estimated at € 40,000, the array is led by a very typical Book of Hours from the workshop of the

Maître de l'Échevinage de Rouen

, the leading French miniaturist in the second half of the 15th century. With its neatly executed grotesque ornamentation and mythical creatures as border decoration, the high-class manuscript in Latin and French counts among the most luxurious products from this workshop.
Next to another manuscript from Flanders (estimate: € 20,000) and a copy of a Northern Italian work (estimate: € 8,000), a Latin Book of Hours, made in Bruges around 1460-70, provides another highlight. It includes finest miniatures executed with great mastery and is particularly notable for its reduced colors and forms. The estimate price for this exceptionally illuminated pocket-size parchment manuscripts is at € 30,000. The Livre d'heures, which has to date been unknown to experts, comes from the workshop of Willem Vrelant, one of the most acknowledged and most productive miniaturists of his time.

In 1490 the Augsburg printer Johann Schönsperger the Elder also executed a version of the Koberg Bible in small format. The very rare Old Testament of his "Biblia Germanica" is endowed with 87 colored woodcuts and estimated at € 15,000.

A little later, more precisely in 1517, one of the most highly esteemed works on natural history was made: The "Hortus sanitatis" counts among the finest and most comprehensive herbal- and medicine books of the 15th and early 16th Century, it will enter the bidding race with an estimate of € 12,000.

Twice this much is expected for the first edition of one of the finest German ornithological works of the 18th Century. The compilation contains 477 copper engravings of foreign and exotic birds by Johann Michael Seligmann and is a very rare complete copy of this work.

Two further lots from the section of natural history are Frederick Sander's "Reichenbachia", a lavishly made monumental monography on orchids (estimate: € 20,000) and Jacques Louis Florentin Engramelle's "Papillons d'Europe". The remarkably well-preserved copy of one of the most decorative works on butterflies of all is an absolute rarity in this completeness. It carries the armorial bookplate of Jean-Baptiste-François Gigot d'Orcy, acclaimed entomologist and this work's financier. It was published in a subscription edition of very small print run. The list of around 250 subscribers included a large number of representatives of the higher nobility. The estimate is at € 14,000.

Ambroise Paré is considered a pioneer of modern surgery. He revolutionized many medical methods and invented new surgical instruments. The extremely rare first edition of his work "Traicte de la peste" from 1568 will be called up with an estimate price of € 10,000.

The same amount has been tagged to Paul Verlaine's "Parallèlement". Released in 1900, the work with illustrations by Pierre Bonnard is a milestone of modern book illustration and the first deluxe books published by Ambroise Vollard.

In 1703 Thomas Hobbes' "Leviathan" was still banned, this important writing on state philosophy was on the notorious Index Librorum Prohibitorum. Now the first print of the first edition from 1651 will be available for an estimate of € 6,000. In this work the famous state theorist explains his thoughts on an enlightened form of absolutism, as well as on social contract, both key theories for modern political science.

Rainer Maria Rilke's de-luxe edition of "Die Weise von Liebe und Tod des Cornets Christoph Rilke" will take us straight into the 20th century. Estimated at € 4,000, the book is particularly captivating for its red morocco binding based on a design by van de Velde.

Next to the first edition of James Joyce's "Ulysses" (estimate price: 5,000) and an autographed letter by Johannes Brahms (estimate: € 8,000) the series "Das Plakat" is guaranteed to add suspense to the auction. The very rare and complete collection of issues from the years 1910 to 1921 of this important art magazine carries an estimate of € 25,000. With its excellent make and a large number of remarkable examples of graphic advertisement art, in colors and mounted on plates, the quality of the magazine "Das Plakat" has remained unmatched in the field of poster art up until today.
Preview
16-18/ 22-25 May Ketterer Kunst Holstenwall 5, 20355 Hamburg
27 May by appointment
Auction
28 May Ketterer Kunst Holstenwall 5, 20355 Hamburg


The family company Ketterer Kunst (www.kettererkunst.com and www.ketterer-internet-auctions.com), with headquarters in Munich and branches in Hamburg, Duesseldorf, Berlin and the USA, was founded in 1954. It is one of the leading European houses for auctions of Fine Art from the 19th to the 21st Century and Rare Books. The house's clientele predominantly consists of international collectors, art dealers, curators and museums.

| Press Contact: | Rare Books Department: |
| --- | --- |
| Ketterer Kunst | Ketterer Kunst |
| Joseph-Wild-Str. 18 | Holstenwall 5 |
| 81829 Munich | 20355 Hamburg |
| Michaela Derra M.A. | Christoph Calaminus / Christian Höflich |
| phone: +49-(0)89-55244-152 | phone: +49-(0)40-374961-11 /-20 |
| fax: +49-(0)89-55244-177 | fax: +49-(0)40-374961-66 |
| email: m.derra@kettererkunst.de | email: infohamburg@kettererkunst.de |
Contact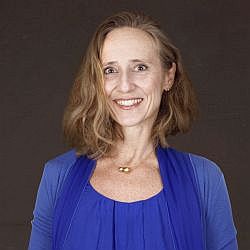 Michaela Derra, M.A.
Ketterer Kunst GmbH & Co. KG
z. Hd. Michaela Derra
Joseph-Wild-Str. 18
81829 Munich
Tel.: +49 89 55 244 152
m.derra@kettererkunst.de
Archiv