Sale: 405 / Rare Books, May 27./28. 2013 in Hamburg

Lot 28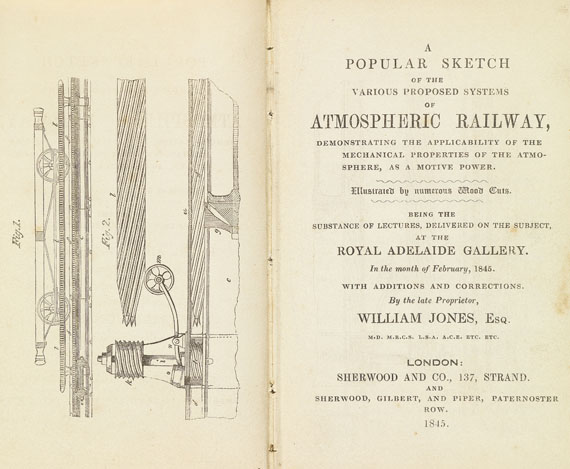 28
Atmospheric railways. 1845
Sold:

€ 216 / $ 252
(incl. 20% surcharge)
Lot description
Jones, W., A popular sketch of the various proposed systems of atmospheric railway, demonstrating the applicability of the mechanical properties of the atmosphere, as a motive power. Being the substance of lectures, delivered on the subject, at the Royal Adelaide Gallery. With additions and corrections. Mit Holzstich-Frontispiz und 14 (1 blattgr.) Holzstich-Textillustrationen. London, Sherwood 1845. OLwd. mit goldgepr. Deckeltitel. 15,5 : 10 cm. XVIII, 108 S.

Erste Ausgabe der Abhandlung über den Antrieb von Eisenbahnen durch den atmosphärischen Druck. Das seinerzeit als ernsthafte Alternative zur Dampflokomotive diskutierte technische Verfahren vereinte nach Ansicht der Befürworter vor allem geringere Kosten (ein Irrtum, wie sich herausstellen sollte) mit größerer Fahrsicherheit (es konnten keine zwei Züge gleichzeitig dieselbe Strecke befahren, daher waren Kollisionen ausgeschlossen) und Fahrschnelligkeit (bis zu 160 km/h). Tatsächlich wurden in Europa für wenige Jahre vier Strecken mit atmosphärischen Eisenbahnen kommerziell betrieben, die erste 1844 in Irland zwischen Kingstown und Dalkey (auf die sich die Abhandlung vorwieg. bezieht), weitere Strecken lagen zwischen London und Croydon, zwischen Exeter und Newton Abbot und in Frankreich zwischen Bois de Vésinet und Saint-Germain-en-Laye. Doch wurden die Strecken wegen Unwirtschaftlichkeit und zahlr. technischer Unwägbarkeiten des Antriebssystems bis spätestens um 1860 wieder eingestellt oder für Dampflokomotiven umgerüstet. - Das Vorwort mit einer kurzen bibliographischen Auflistung. - Der Verfasser William Jones war der Besitzer der Royal Adelaide Gallery , in der seinerzeit offenbar zahlr. Debatten über die atmosphärische Eisenbahn abgehalten wurden. Sein "popular sketch" war ein Versuch, die technischen Zusammenhänge allgemeinverständlich zu erklären und zusammenzufassen. - Vereinz. fleckig. Einbd. leicht berieben und fleckig.

Sotheran 9901.

First edition of the treatise on atmospheric railway. With 1 engr. frontisp. and 14 (1 fullpage) text engravings. Orig. cloth. - Only here and there stained. Binding slightly rubbed and stained.


28
Atmospheric railways. 1845
Sold:

€ 216 / $ 252
(incl. 20% surcharge)
More Images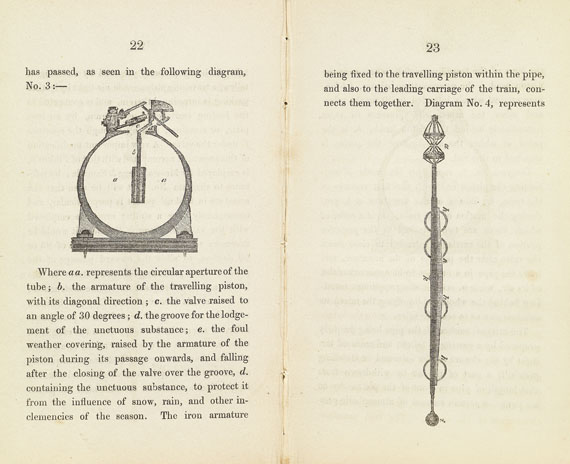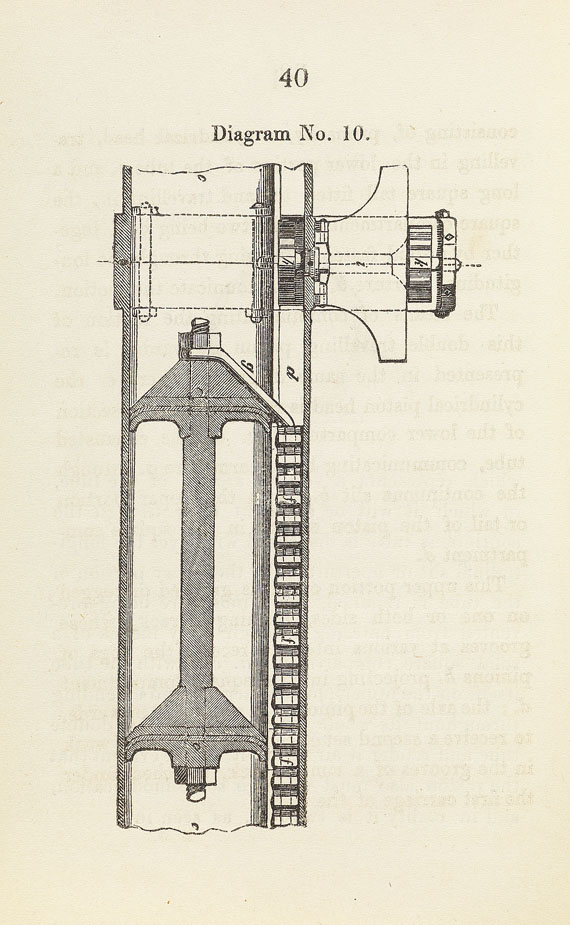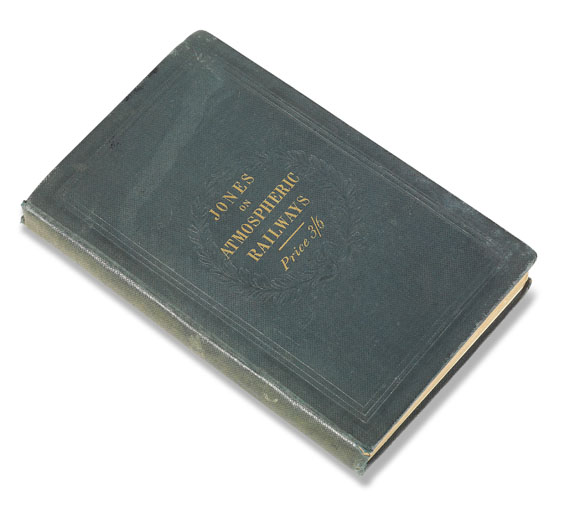 You might also be interested in

William Jones - lots sold by Ketterer Kunst