Rupprecht Geiger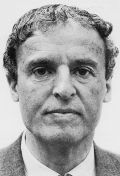 1908 München
2009 München


Rupprecht Geiger was born in Munich in 1908 as the only child of the painter and graphic artist Willi Geiger. He spent his childhood and his youth in Munich and in the foot-hills of the Bavarian Alps. In 1924 his family moved to Spain for one year where Geiger attended the "Colegio aleman" in Madrid and accompanied his father on his trips to the Canary Islands and to Morocco. Geiger made his first drawings and water-colours during this period. One year after returning from Spain, in 1926, Geiger attended Eduard Pfeiffer's architectural class at the Kunstgewerbeschule in Munich. He graduated as an architect in 1935 and spent half a year in Rome together with his father. Geiger then worked in a Munich architect's bureau until 1940 when he was sent to the Russian Front. Typical of this period are his dark-coloured landscapes in watercolour. Geiger returned to Germany for a short period in 1942 before his father helped him to get a job as a war painter in the Ukraine. Geiger returned to Munich after the end of the war. His first abstract work was exhibited in 1948 at the "Salon des Réalités Nouvelles" in Paris. One year later Geiger joined up with Baumeister, Matschinsky-Denninghoff and Winter and founded the group "ZEN 49". Geiger discovered his true style during the 1950s. He integrated the futurist style of the Sixties, which was influenced by space research, into his abstract and colourful compositions. He repeatedly showed works at the documenta in Kassel between 1959 and 1977. He gave up working as an architect in 1962 in order to concentrate on his painting. In 1965 Geiger was appointed professor at the Akademie in Düsseldorf, a post that he held until 1976. Geiger's typical works from the middle of the 1970s are rectangular or oval shapes, preferably in synthetic shades of red paint, which he sprayed onto the canvas. Geiger has been a member of the Akademie der Schönen Künste in Munich since 1982. In 1987 he was commissioned with the sculpture "Gerundetes Blau" for the cultural centre Gasteig in Munich. Rupprrecht Geiger's abstract colour compositions make him one of the most important artists of "Farbfeldmalerei" (colour field painting) in Germany. Geiger died in Munich on December 6th. 2009.
Gallery Sale
Lot 768
Silkscreen in colors 1959
1,200 EUR / 1,620 $
Details in German
Internet Auction
ends in 9 day(s)
Silkscreen in colours 1972
Starting bid: 710 EUR Place Bids
Details
Internet Auction
ends in 2 day(s)
Silkscreen in colours 1978
Starting bid: 570 EUR Place Bids
Details
Internet Auction
ends in 2 day(s)
Silkscreen in colours 1978
Starting bid: 570 EUR Place Bids
Details
Related artists
Hajek
Sale 416 - June 07, 14
Lot 703
Bronze 1959
70,000 EUR / 94,500 $ Place Bids
Details
Mathieu, G.
Sale 416 - June 07, 14
Lot 705
Oil on canvas 1954
55,000 EUR / 74,250 $ Place Bids
Details
Francis, Sam
Sale 416 - June 07, 14
Lot 769
Acrylic on canvas 1994
45,000 EUR / 60,750 $ Place Bids
Details
1 more offer
Marini, Marino
Sale 416 - June 07, 14
Lot 715
Mixed media 1959
30,000 EUR / 40,500 $ Place Bids
Details
Christo
Sale 416 - June 07, 14
Lot 745
Assemblage 1973
28,000 EUR / 37,800 $ Place Bids
Details
Martin, Jason
Sale 416 - June 07, 14
Lot 866
Oil on fibreboard 2008
20,000 EUR / 27,000 $ Place Bids
Details
Lüpertz, Markus
Sale 416 - June 07, 14
Lot 771
Oil on panel 2002
15,000 EUR / 20,250 $ Place Bids
Details
1 more offer
Hirst, Damien
Sale 416 - June 07, 14
Lot 644
Etching and aquatint in colors 2008
15,000 EUR / 20,250 $ Place Bids
Details
1 more offer
Meese, Jonathan
Sale 416 - June 07, 14
Lot 864
Oil 2007
25,000 EUR / 33,750 $ Place Bids
Details
1 more offer
Jenkins, Paul
Sale 416 - June 07, 14
Lot 454
Oil on canvas 1962
8,000 EUR / 10,800 $ Place Bids
Details
1 more offer
Ritschl, Otto
Sale 416 - June 07, 14
Lot 426
Oil on canvas 1956
7,000 EUR / 9,450 $ Place Bids
Details
Miró, Joan
Sale 415 - June 06, 14
Lot 145
Etching and aquatint 1959
7,500 EUR / 10,125 $ Place Bids
Details
2 more offers
Tanguy, Yves
Sale 415 - June 06, 14
Lot 133
Pen and India ink drawing Um 1930
6,000 EUR / 8,100 $ Place Bids
Details
Twombly, Cy
Gallery Sale
Lot 178
Lithograph in colors 1973
5,500 EUR / 7,425 $
Details
Matschinsky-
Denninghoff

Sale 420 - Dec. 06, 14
Lot 113003638 - in 126 days
Sculpture 2001
5,500 EUR / 7,425 $ Place Bids
Details in German
More Current Offers: 84