Urging – Gestic – Fearless
Arnulf Rainer in Berlin
Arnulf Rainer
Nasenzentralisation (1976)
Drypoint over offset
40 x 30,5 cm (15.7 x 12 in)
€ 2.600
Berlin, 16. July 2013 (kk) – From broken brushes to finger painting. Ketterer Kunst in Berlin-Charlottenburg will show a broad variety of facets of human identity rendered by Arnulf Rainer from 3 September to 2 October.

As he broke his brush while painting, Arnulf Rainer continued and simply applied the paint with his hands – to the point that his fingertips bled – that's a famous anecdote from the life of the Austrian artist. The resulting expressive finger paintings are just one of a few artistic strategies that Arnulf Rainer developed to find new ways in painting. The main elements of this anecdote, however, are good examples to interpret the most relevant aspects of his œuvre: integrating the own body in an urging, gestic and fearless manner.

With the "overpaintings" he developed a technique as of 1953 that would accompany his further creations and make him popular far beyond the borders of his home country and establish him as an internationally esteemed artist. The "overpaintings", initially coincidental results owed to a lack of material, often integrated the medium photography. The artist employed pictures of his face or body language studies and created the work groups "Face Farces" or "Body Poses". The intensive occupation with his own human identity becomes obvious in Rainer's multi-faceted work.

Today Arnulf Rainer's importance – also as a founding father of Tachism and Informel – is indisputable. He is regarded one of the most influential living contemporary artists. His work has been honored in a large retrospective in the Centre Pompidou (1984) and his own museum in New York (1993). In 2003 Rainer received the renowned Rhenus Art Prize.

In the Arnulf Rainer sales exhibition Ketterer Kunst will show a selection of graphic works by the artist, which are impressive in terms of both material and technique. The exhibition comprises around 30 color etchings, drypoint etchings or photographs painted over with etchings. The exhibition's focus is on works from between 1956 and 1985.
What?
Works by Arnulf Rainer
When?
3. September – 2. October
Mon–Fri 11 a.m.–7 p.m.,
Sat 11 a.m.–4 p.m.
Where?
Ketterer Kunst, Fasanenstr. 70,
10719 Berlin-Charlottenburg
Prices?
€ 1.800 to € 8.000
Online?
All objects can be found online on
www.kettererkunst.com
as of
3 September
Since it was founded in 1954, Ketterer Kunst has been firmly established in the front ranks of auction houses dealing in art and rare books, with its headquarters in Munich and a branch in Hamburg. Gallery rooms in Berlin as well as representatives in Heidelberg, Düsseldorf and Modena (Italy) have contributed substantially to the company's success. In addition, exhibitions, special theme and charity auctions as well as online auctions are regular events at Ketterer Kunst.


Press inquiries
Miachaela Derra
Ketterer Kunst
Phone: +49-(0)89-55244-152
Joseph-Wild-Str. 18
Fax: +49-(0)89-55244-177
81829 Munich
E-Mail: m.derra@kettererkunst.de
| Customer inquiries | |
| --- | --- |
| Ketterer Kunst | Phone: +49-(0)30-88675-363 |
| Fasanenstr. 70 | Fax: +49-(0)30-88675-643 |
| 10719 Berlin | E-Mail: infoberlin@kettererkunst.de |
Contact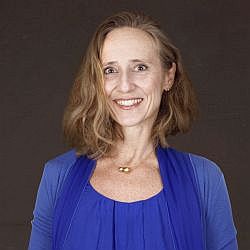 Michaela Derra, M.A.
Ketterer Kunst GmbH & Co. KG
z. Hd. Michaela Derra
Joseph-Wild-Str. 18
81829 Munich
Tel.: +49 89 55 244 152
m.derra@kettererkunst.de
Archiv