Collection Consulting Department
Your company is in possession of an art collection and you think about possible changes?
There are many good reasons why a corporate collection should be adapted to meet the company's latest development. In an ideal case a collection reflects corporate identity, takes the respective business sector as well as the product portfolio and the regional or international business areas into account. This general set­up can be affected by, for instance, a reorganization of the company, new heads at the management level, expansions and new business segments, but also by an altered regional disposition. If these changes apply, it is recommendable to revise the corporate collection and to adapt it, both in terms of range and value.

Ketterer Kunst is happy to help you redirecting your corporate collection.
In order to express the character of your company, we can outline the potential directions your collection can take in a first free and non­binding consulting talk.

Based on this talk, we will prepare an individual offer that allows for your corporate collection´s needs.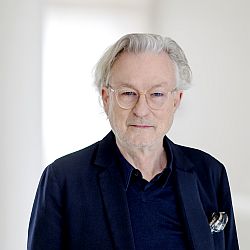 More Departments
More information