Sale: 408 / Harry Beyer Collection, May 15. 2013 in Munich

Lot 326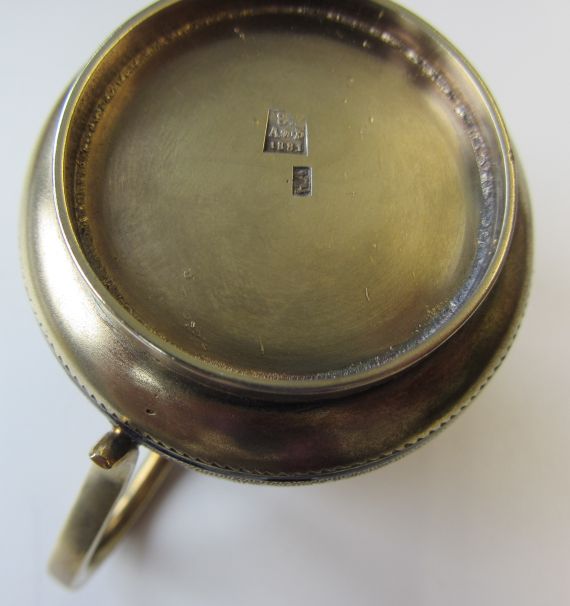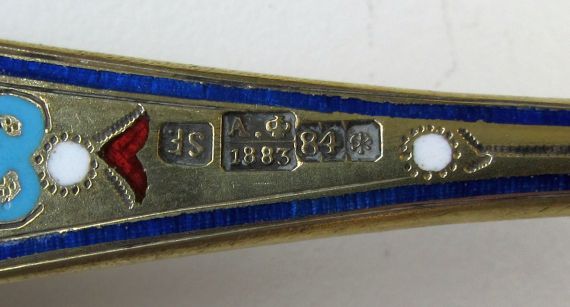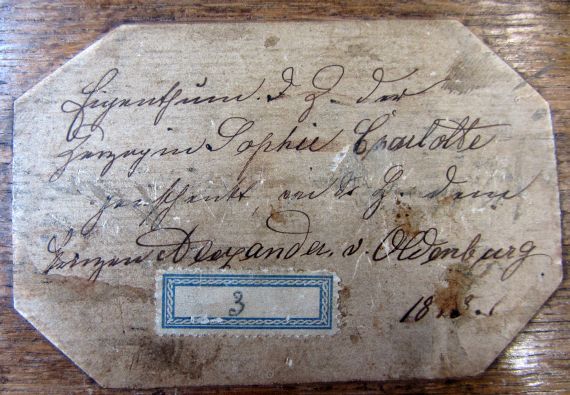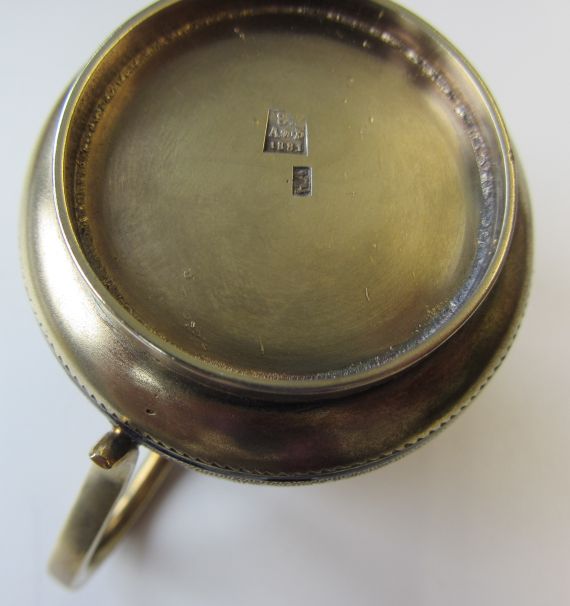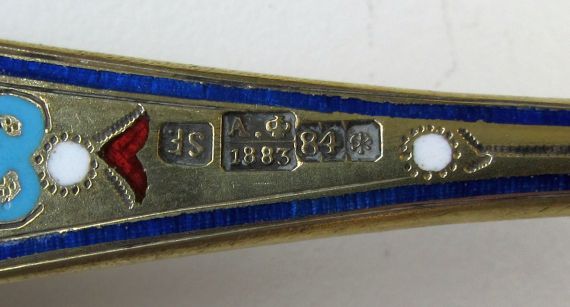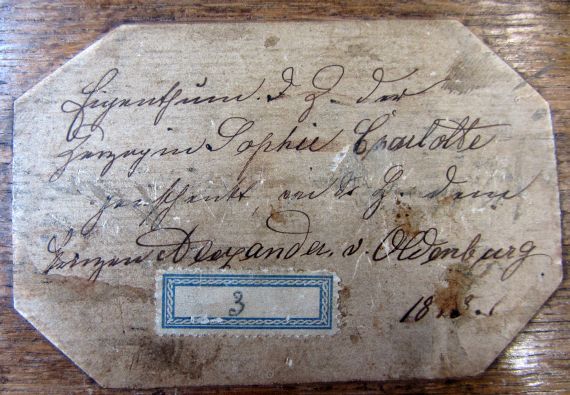 326
Mundzeug einer Oldenburger Prinzessin, 1881.
Silver
Estimate:
€ 2,500 / $ 2,300
Sold:

€ 8,750 / $ 8,050
(incl. 25% surcharge)
Mundzeug einer Oldenburger Prinzessin. 1881-83.
Silver, gilded, enamelled.
Length: up to 22,5 cm (8,8 in).
All partly gilded. Weight without knife: 276 g.
Punched with purity mark "84", St. Petersburg town mark "crossee anchor and scepter", hallmark "AФ" mastermark "S.F." (for cutlery) and "H.A." (for cup). With court supplier's sign on blade. Each with engraved ownership monogram "CS" under ducal crown.
In original wooden boxe. Inside with jeweler's mark "ГРАЧЕВА" and later auction sticker: "Mit Objekten aus dem Besitz Sophie Charlotte Prinzessin von Preußen".
With contemp. label on lid. There inscribed "Eigentum I.H. der Prinzessin Sophie Charlotte geschenkt von seiner H. dem Prinzen Alexander von Oldenburg, 1883" as well as with collection number "3". Bottom with three labels. Inside inscribed "S. Ch.", "Prinzess" ad "3".

Herzog Alexander Friedrich Konstantin von Oldenburg (* 1844 St. Petersburg, † 1932 Biarritz) ist vielfach mit dem russischen Zarenhaus der Romanows verwand. Seine Großmutter ist Katharina Paulowna, Großfürstin von Russland. Alexander selbst heiratet 1868 in St. Petersburg die Prinzessin Eugenie Maximilianowna Romanowsky. Alexander, kaiserlich russischer General der Infanterie wird durch den Zaren der Titel "Kaiserliche Hoheit" verliehen. Seine Nichte, die beschenkte Prinzessin Sophie Charlotte von Oldenburg (* 2. Februar 1879 in Oldenburg, † 29. März 1964 in Westerstede), heiratet später Prinz Eitel Friedrich von Preußen, einen Sohn Kaiser Wilhelm II. Demnach erhält sie dieses Mundzeug bereits im zarten Alter von vier Jahren. Daher rührt auch die niedrige Inventarnummer 3.

Called up: ca. 16.57 h +/- 20 min.


326
Mundzeug einer Oldenburger Prinzessin, 1881.
Silver
Estimate:
€ 2,500 / $ 2,300
Sold:

€ 8,750 / $ 8,050
(incl. 25% surcharge)
St. Petersburg - lots sold by Ketterer Kunst