Sale: 301 / Rare Books, May 22./23. 2006

Lot 609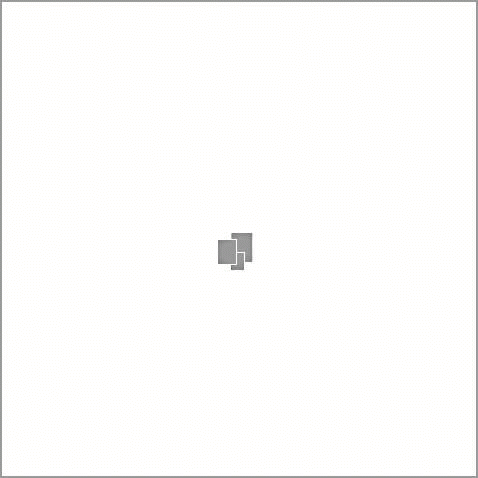 609
Relations de divers voyages, 3 Bde., 1663-66
Estimate:
€ 18,000 / $ 21,060
Sold:

€ 17,850 / $ 20.884
(incl. 19% surcharge)
Lot description
[Thevenot, M.],
Relations de divers voyages curieux, qui n'ont point esté publiees; ou qui ont esté traduites d'Hacluyt, de Purchas, & d'autres voyageurs anglois, hollandois, portugais, allemands, espagnols; et de quelques Persans, Arabes, et autres auteurs orientaux ... Bd. I-III (von 4) in 3 Bdn. Mit
18 (11 doppelblattgr., 2 gefalt.) Kupfertafeln, 9 (5 mehrf. gefalt.; 1 doppelt vorh.) Kupferkarten und 11 Textkupfern.
Paris, J. Langlois 1663-66. Etw. spät. HLdr. Folio.
Brunet V, 810ff. - Ebert 22880. - Sabin 95333. - Vgl. Cox I, 31 (Ausg. 1666): "The importance of Thevenot's collection needs no comment ... its scope is universal". - Erste Ausgabe der ersten drei Teile dieser berühmten Sammlung von Reiseberichten. - "Eine sehr seltene Sammlung, von welcher sich aber selten vollständige Exemplare finden" (Ebert). - Die Tle. I und II wurden 1663-64 zusammen herausgegeben, Tl. III jedoch üblicherweise erst der zweiten Ausgabe 1666 hinzugefügt. Ein 4. Teil erschien mit einer weiteren Neuauflage 1672 und alle vier Teile zusammen nochmals 1696, wobei Tl. IV noch um einige Texte erweitert wurde, die von Thevenot für einen nichtveröffentlichten 5. Teil vorgesehen waren. - Die versch. Reiseberichte sind einzeln paginiert, und die Zusammensetzung der Exemplare variiert (so auch die Zahl der Kupfer). "Bibliographers have expended great pains on the collation of the Thévenot collection" (Sabin). Vorlieg. Exemplar folgt der Kollation von Ebert bis auf Tl. I, der am Ende 9 S.
Routier pour la navigation des Indes orientales
von A. da Motta und 2 S. Privileg aufweist, die Ebert bei einigen Exempl. dem 2. Teil zuschreibt; ansonsten enthält Tl. I wie bei Ebert in
Voyage de Terri
statt der S. 7/8 ein zweites Exemplar der Indienkarte aus
Relation du Mogol
, und Tl. III am Anfang den Titel, wo Brunet ein Frontispiz nennt. - Fehlen in Tl. II die S. 3-6 in
Route du voyage des Hollandois à Pekin
. - Den wohl bedeutendsten Beitrag innerhalb dieser Sammlung von Reisebeschreibungen bildet W. Y. Bontekoes
Relation ou journal du voyage aux Indes Orientales,
die erste französ. Ausgabe des Textes, der frühe Informationen über Australien enthält; darunter die Karte
Hollandia nova,
"die erste Australien selbst gewidmete publizierte Karte"
(LGK I, 56), vorlieg. im zweiten Zustand mit Einzeichnung des südl. Wendekreises (Tooley, Australia 26). - Desweiteren mit Karten von China, Südostasien, Küste von Ostafrika mit Arabien (Tibbetts 92), Tigris u. a., die Kupfertafeln und Textkupfer mit Kostümen, Schriftzeichen, Fauna und Flora u. a. - Leicht stockfleckig, Text v. Bd. II tlw. deutlich stärker, und mit schmalem Wasserrand, überwieg. in Bd. III einige Tafeln leicht gebräunt, Faltkarte von Australien im linken Rand bis über die Plattenkante beschnitten und überwieg. i. unt. Rand leicht fleckig, Faltkarte v. China stellenw. fleckig, mit kl. Falzloch und i. rechten Rand mit Knickspur. Rücken unter Verwendung des alten Materials restauriert. - Exemplar aus der Bibliothek von Luciani de Contagnet.
First edition of part I-III (of 4) of Thevenot's famous collection. Containing the first map of Australia in the second state. 18 (11 double-page, 2 fold.) engr. plates, 9 (5 fold., incl. 1 dupl.) engr. maps and 11 text engravings. 18th cent. half calf. - Slightly foxing, text of part II partly stronger, and margins slightly waterstained, some plates mostly in part III slightly browned. Fold. map of Australia cut close in the left margin and slightly stained in the bottom of illustration, fold. map of China occasionally stained in the upper margin of illustration, with small defect of fold and creases in the right margin. Rebacked preserving old spine. - Copy of the library of Luciani de Contagnet.
609
Relations de divers voyages, 3 Bde., 1663-66
Estimate:
€ 18,000 / $ 21,060
Sold:

€ 17,850 / $ 20.884
(incl. 19% surcharge)
You might also be interested in

Melchisedech Thevenot - lots sold by Ketterer Kunst