Dictionary

Constructivism

Constructivism is a style that emerged in Russia, in c.1913. Constructivism completely rejected mimetic representation and was a consistent form of geometric abstract art, which as reflected in its name, was characterised by a high level of technical and mathematical perfection. The Constructivist avant-garde movement also served a social function, in that it was intended to put architecture, painting and sculpture in the service of society, as universal and collective art,
The basic formal characteristics of Constructivist art, included the use of geometric or technoid primary forms, arranged in a space or surface in harmonious order. Constructivist painters rejected bright, colourful palates and experimented with the effects of light and movement.
Vladimir Tatlin (1885-1953) was the key exponent of Constructivist sculpture. His counter reliefs (from c. 1914) were the most important part of his sculptural oeuvre. As part of an ongoing focus on Pablo Picasso's Cubism, Tatlin abandoned any association with materiality in his works, adopting pure geometric and technoid solutions, using their material character, tension and weight ratio.
These works also represented a necessary step of development towards Machine Art, which Tatlin also founded.
With the term "proun" (which derives from "pro unowis") El Lissitsky (1890-1941) defined a reference point for his geometric-abstract art, which manifested itself in paintings, sculpture and large installations. László Moholy-Nagy's (1895-1946) artistic output was also predominantly influenced by Constructivism. In the 1920s, he executed technoid, kinetic objects and in 1930, created his first "Light-Space Modulator", which was constructed from sticks, metal discs, glass plates and light sources, which generated a fascinating abstract play of light.
The main exponents of Constructivist art were El Lissitzky, Vladimir Tatlin, László Moholy-Nagy, Naum Gabo, Katarzyna Kobro, Antoine Pevsner and Alexander Rodchenko. Constructivism provided the conditions for contemporaneous (and non-contemporaneous) artistic movements such as Suprematism and Machine Art.
+
Sold lots for Constructivism Top 100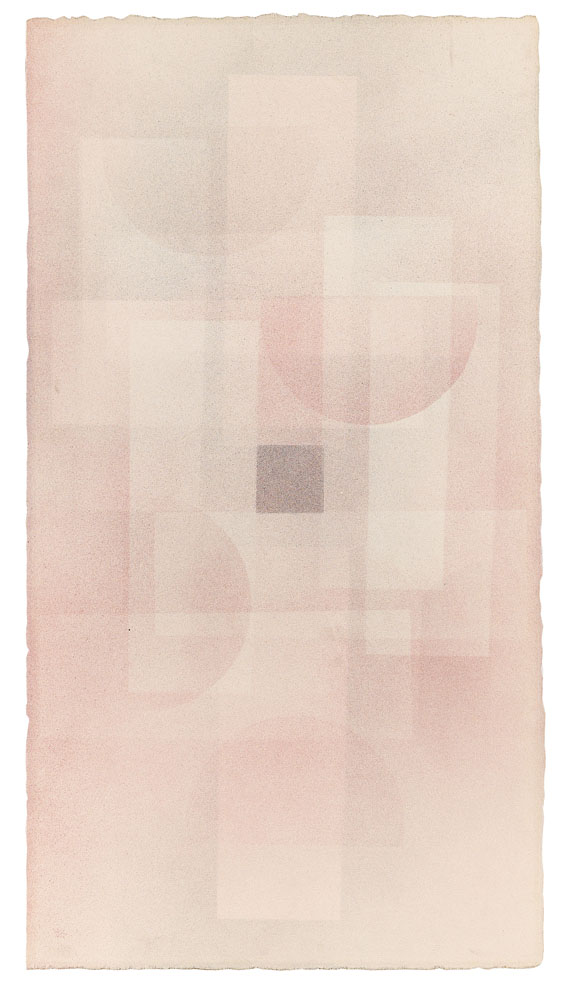 Wassily Kandinsky