The Best Auction Houses
Ketterer Kunst Among Global TOP 20
Munich, July 10, 2018 (kk) - 2018 is the first year that Ketterer Kunst advances to place 19 on the list of strongest-selling art auction houses* world-wide. In comparison with 2017 the leading German auctioneer improves by two ranks.

What is particularly interesting is that Ketterer Kunst realized its remarkable turnover of around € 23.6 million** - online- and direct sales not included - with just a total of around 600 lots. Part of this success are 45 results that broke the € 100,000 mark**, as well as many new auction records and scores of impressive price increases.

"Another notable fact is that a German or European auction house respectively is placed on such a top spot in the worldwide ranking", says Robert Ketterer, auctioneer and owner of Ketterer Kunst, "as next to the two big players Sotheby's and Christie's mainly Asian houses are represented".

The family company Ketterer Kunst (www.kettererkunst.com and www.ketterer-internet-auctions.com), with headquarters in Munich and branches in Hamburg, Duesseldorf, Berlin and the USA, was founded in 1954. It is one of the leading European houses for auctions of Fine Art from the 19th to the 21st Century and Rare Books. The 2018 art market review, compiled by artprice.com, ranks Ketterer Kunst on place 19 in the TOP 100 Fine Art Auction Houses worldwide. The auctioneer's clientele predominantly consists of international collectors, art dealers, curators and museums.

* Source: Semi-annual statement released by the online-data bank Artprice, www.artprice.com
** The rounded result is the hammer price + 25 % commission for hammer prices up to € 500,000. The share of the hammer price that exceeds € 500,000 is subject to a commission of + 20 % added to the commission charged for the share up to € 500,000. In the Department of Rare Books the rounded result is the hammer price + 23 percent commission.


| Press inquiries: | Client inquiries: |
| --- | --- |
| Ketterer Kunst | Ketterer Kunst |
| Joseph-Wild-Str. 18 | Joseph-Wild-Str. 18 |
| 81829 Munich | 81829 Munich |
| Michaela Derra M.A. | |
| phone: +49-(0)89-55244-152 | phone: +49-(0)552440 |
| fax: +49-(0)89-55244-177 | fax: +49-(0)89-55244-177 |
| e-mail: m.derra@kettererkunst.de | e-mail: infomuenchen@kettererkunst.de |
Contact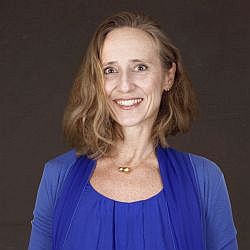 Michaela Derra, M.A.
Ketterer Kunst GmbH & Co. KG
z. Hd. Michaela Derra
Joseph-Wild-Str. 18
81829 Munich
Tel.: +49 89 55 244 152
m.derra@kettererkunst.de
Archiv