June Auctions: From Modern to Contemporary Art
From the Collection Dr. Hugo & Madeleine Simons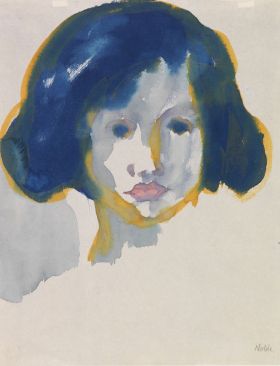 Emil Nolde
Mädchen mit blauem Haar, Watercolor, ca. 1920/1925,
46,5 x 35,7 cm,
Estimate: € 90.000-120.000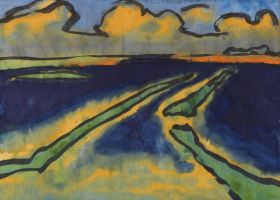 Emil Nolde
Marschlandschaft, Watercolor
ca. 1920/1925, 34,2 x 48 cm
Estimate: € 120.000-150.000
Munich, April 23, 2018 (kk)

Otto Dix, Erich Heckel and Oskar Kokoschka are just some of the famous artists whose works were part of the renowned collection of Dr. Hugo and Madeleine Simons. Two watercolors from this top-class selection will now be called up at Ketterer Kunst in Munich in the

auctions from 7-9 June

.

The attorney Dr. Hugo Simons was a passionate art collector and especially captivated by the art of his days. He was friends with many artists and even won a legal case for Otto Dix which set new standards in the official acknowledgment of artistic freedom. This marked the beginning of a lifelong friendship between the two men, a friendship during which the famous painting "The Portrait of the Lawyer Hugo Simons", today on display at the Musée des beaux-arts de Montréal (MBAM) in Canada, was made.

Dr. Hugo Simons also was a great philanthropist. After he and his family had fled to Holland to escape the terror of the National Socialists in 1933, he helped many other people escape Nazi Germany, as well. Not only did he find a legal loophole that allowed him to save the refugees' personal reserve assets, he and his wife Madeleine were also active escape agents at the risk of losing their lives. After the end of the war he did not want to return to Germany, and rejected an offer of a post as judge. He passed away in Canada in 1958.

With "Marschlandschaft" (estimate price: € 120,0000-150,000) and "Mädchen mit blauem Haar" (estimate price: € 90,000-120,000) two great works by Emil Nolde from the collection Dr. Hugo and Madeleine Simons will be called up at auction. Both pictures are wonderful documents of the artist's mastery as well as the couple's personality.

While Emil Nolde renders the scant marsh landscape of his homeland in vibrant colors, capturing the dramatic lighting conditions of a vast and infinite sky with great poise, the almost mystical portrait emanates a notion of the artist's flight from the world. With the figure mainly captured in outlines, the girl seems to be lost in reverie. The delicate colors and the largely white sheet as means of creation underline the depicted girl's fragileness in a composition that does not lack in poignancy. Overall, it is a marvelous document of the artist's masterly handling of the watercolor technique.

The section of

Modern Art

in this auction offers more renowned names such as Ernst

Barlach

, Otto

Dix

, Lyonel

Feininger

, Conrad

Felixmüller

, Karl

Hofer

, Alexej von

Jawlensky

, Max

Liebermann

, August

Macke

, Koloman

Moser

, Gabriele

Münter

, Hermann Max

Pechstein

, Pablo

Picasso

, Egon

Schiele

, Max

Slevogt

and Alfons

Walde

. Further acclaimed works in the section of

Post War/Contemporary Art

are Günther

Uecker

s "Woge, Japan" (estimate price: 600,000-800,000) and works by Enrico

Castellani

, Tony

Cragg

, Günther

Förg

,

Dadamaino

, Rainer

Fetting

, Günther

Fruhtrunk

, Katharina

Grosse

, Roberto

Matta

, Ernst Wilhelm

Nay

, A.R.

Penck

, Sigmar

Polke

, Robert

Rauschenberg

, Gerhard

Richter

, Fred

Thieler

, Victor

Vasarely

and, of course, Andy

Warhol

(see separate press release).
Previews
May 3/5 Ketterer Kunst Holstenwall 5, 20355 Hamburg*
May 8-10 Galerie von Vertes Bahnhofstrasse 16, 8001 Zuerich, CH*
May 15/16 Galerie Schwind Fahrgasse 8 , 60311 Frankfurt*
May 18-21 Ketterer Kunst Malkastenstr. 11, 40211 Düsseldorf*
May 25-31 Ketterer Kunst Fasanenstr. 70, 10719 Berlin*
June 2-8 Ketterer Kunst Joseph-Wild-Str. 18, 81829 Munich**
* selected works ** all works

Theme Nights
May 23, 7-8 p. m. Ketterer Kunst Berlin "Fred Thieler: Malen als Antwort auf die Welt"
Introduction by Sigrid Melchior M.A., art historian and author of Fred Thieler's catalog raisonné

June 4, 6 – 7 p. m. Ketterer Kunst Munich "Gerhard Richters Unikate in Serie"
Introduction by Hubertus Butin, author, curator and Gerhard Richter's former assistant, as well as publisher of the new catalog raisonné of Gerhard Richter's editions

Auctions in Munich
June 7-9 Modern Art / Post War Art /Contemporary Art

The family company Ketterer Kunst (www.kettererkunst.com and www.ketterer-internet-auctions.com), with headquarters in Munich and branches in Hamburg, Duesseldorf, Berlin and the USA, was founded in 1954. It is one of the leading European houses for auctions of Fine Art from the 19th to the 21st Century and Rare Books. The 2017 art market review, compiled by artprice.com, ranks Ketterer Kunst on place 21 in the TOP 100 Fine Art Auction Houses worldwide. The auctioneer's clientele predominantly consists of international collectors, art dealers, curators and museums.
| Press inquiries: | Client inquiries: |
| --- | --- |
| Ketterer Kunst | Ketterer Kunst |
| Joseph-Wild-Str. 18 | Joseph-Wild-Str. 18 |
| 81829 Munich | 81829 Munich |
| Michaela Derra M.A. | |
| phone: +49-(0)89-55244-152 | phone: +49-(0)552440 |
| fax: +49-(0)89-55244-177 | fax: +49-(0)89-55244-177 |
| e-mail: m.derra@kettererkunst.de | e-mail: infomuenchen@kettererkunst.de |
Contact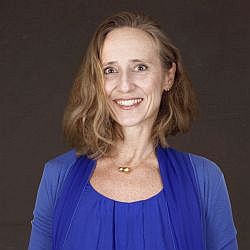 Michaela Derra, M.A.
Ketterer Kunst GmbH & Co. KG
z. Hd. Michaela Derra
Joseph-Wild-Str. 18
81829 Munich
Tel.: +49 89 55 244 152
m.derra@kettererkunst.de
Archiv